Reduce stress, boost profits with dynamic DeStress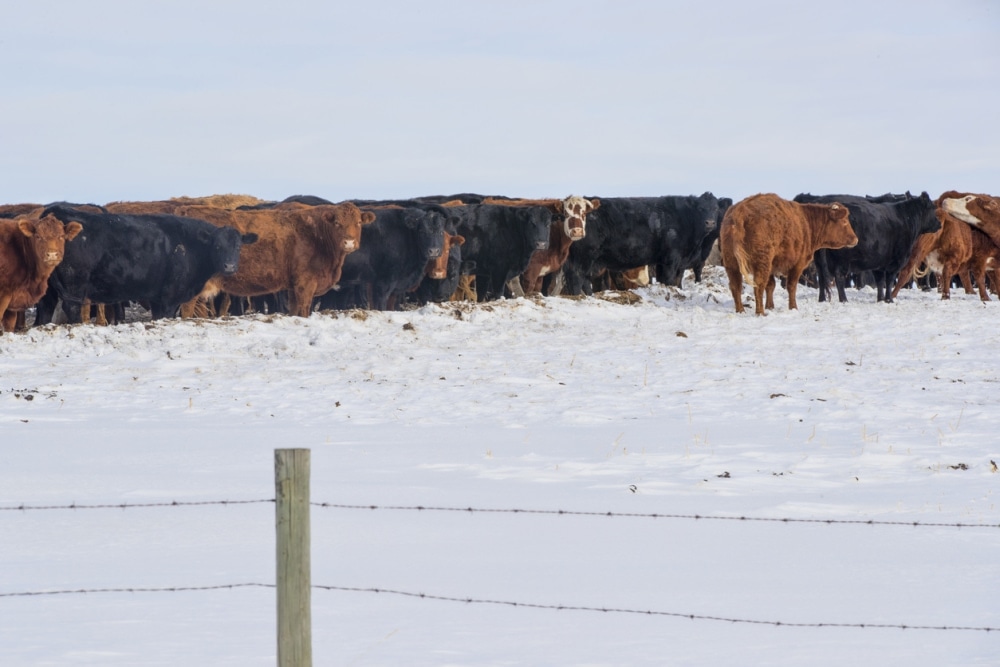 Want to reduce shrink and increase carcass weight in your beef cattle? Planning ahead and taking advantage of nutritional therapy products can save big dollars.
Canadian beef producers now have expanded access to an innovative, made-in-Canada option for protecting their animals against the harmful and costly impacts of stress.
Based on strong market response, manufacturing and distribution has increased for the DeStress Nutritional Technology product line, including the cattle-focused DeStress-Ruminants option.
"DeStress is a game changer in the battle against stress loss," says Bernie Grumpelt. "It's easy to administer as a feed supplement and is an excellent opportunity to protect value."
Powerful benefits
This unique product supports:
Optimized nutrition
Calmer, more productive animals
Protection against stress loss
Higher weight, yield and profit
"Win-win" benefits for the animals and for producers
Buillt for today's marketplace
DeStress supports animal welfare and fits what consumers and customers are increasingly asking for. It also adds strong economic value for producers by supporting improved performance and value retention.
Strong science backing
DeStress is based on many years of ground breaking research on stress impacts in livestock, led by veteran agriculture research scientist Dr. Al Schaefer.
"DeStress is an extensively researched tool that gives producers and industry a new way to support animal welfare while improving economics at the same time. It's an excellent option to address the pressures that beef producers and their industry face today."
Nutrition components custom tailored in the bio-based formulations include energy sources, electrolytes and bypass amino acids. Formulations are designed to support, maintain and replenish critical nutritional needs in the face of stress, while also triggering additional positive and calming physiological responses. This guards against stress loss and supports healthy, well cared for, high performing animals.
"DeStress protects beef cattle from the damaging effects of stress experienced in a variety of situations, such as handling, regrouping parturition and weaning."
Features
Slaughter Cattle: See an improvement in grade quality and a reduction in carcass loss.
Show Cattle (and Bulls): New surroundings following transport can stress show cattle. Nutritional therapy helps to stabilize the animal's physiology
Grass Cattle: DeStress products can be used with pasture raised cattle to reduce shrink
Weaned Calves: Weaning and the subsequent transport, co-mingling and handling can be a major stressor for young calves. DeStress nutritional therapy products can help maintain production, growth and immune function.
Latest knowledge
Packer trials evaluating post transport treatment show major improvement in quality grade with DeStress nutritional therapy
Trials evaluating results of pre-transport treatment show strong boost in carcass yield
"Across the board we are seeing very positive results," says Schaefer. "We're at the forefront of this opportunity and excited to see it continue to expand."
Contact your Country Junction Feeds representative for more information
Posted on November 7, 2018 by admin