Q&A: Insights on animal care and DeStress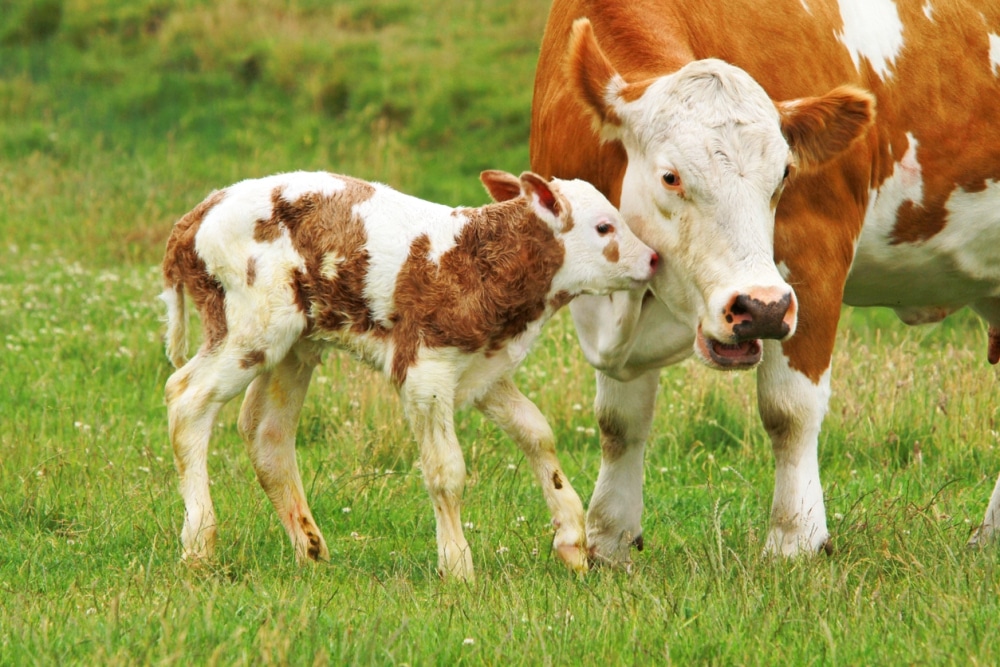 Farmers and ranchers understand farm animal care in today's world is about more than on-farm management. It's also about showing and increasingly proving those good practices.

This is critical to meet standards and expectations from retailers, government and consumers, which is becoming more important to success in the marketplace, both domestically and globally.

The good news for livestock producers is that science-driven innovations are helping them to take charge, to implement improvements that benefit their animals, their operations and also support the image and sustainability of their industry.
This science based momentum is a big part of what is fuelling the adoption of new 'welfare friendly' feed additives - with DeStress, the original pioneering nutritional therapy brand for swine, ruminants and equine leading the charge.

Here are insights from Ernie Kimak, who works with industry to help producers take advantage of DeStress. Kimak has extensive experience honed over three decades working directly with industry and the farm gate across animal species, with particularly strong experience in the beef industry. He has long served as a champion of innovation particularly concerning developments that support the bottom line of producers while also improving the overall sustainability of industry sectors.
Q: Tell us about nutritional therapy
Kimak: Nutritional therapy involves the application of nutrition science to promote health, welfare and peak performance with the animals. A major focus with DeStress, manufactured by DeStress Nutritional Technology, is to protect animals from the damaging effects of stress experienced in a variety of situations, such as transport, handling, regrouping, parturition, weaning and performance.
Q: What are the benefits of this approach?
Kimak: There's an old saying in farming and ranching that if we take good care of the animals they will take good care of us. The nutritional therapy approach led by innovations such as DeStress fits that thinking perfectly. Plus, from my own past experience feeding cattle, I have used this product and I have seen the very substantial benefits of DeStress firsthand – I believe strongly in the product and would like to see many other producers benefit. It's an exciting time to be a part of the DeStress team and I look forward to continuing to work with producers and industry, to help them capture the benefits.
Q: What is the game plan to make DeStress broadly available
Kimak:Based on strong response from an initial market introduction phase, DeStress Nutritional Technology has now increased its manufacturing and distribution capacity to allow for broadened availability of DeStress-Ruminants, DeStress-Swine and DeStress-Equine. This continues a what has been a trend for a while now. Expanding our resources to support the increasing demand and opportunity for DeStress has become a top priority, as the shift to natural options and welfare friendly approaches continues at a strong pace. With advances in the science driving product improvements, the economics are very favorable for the adoption of effective nutritional therapy approaches.
Q: What is the scientific foundation of DeStress?
Kimak: DeStress is backed by a substantial and growing body of data and peer-reviewed science, including key foundational studies led by veteran agriculture research scientist Dr. Al Schaefer, based in Lacombe, Alta., Canada. Schaefer was among the first wave of researchers internationally to explore stress impacts in livestock as well as stress mitigating nutritional approaches. The already very strong body of evidence backing DeStress continues to grow every year with more studies and commercial trials. The more we learn, the more there is to feel great about with this product line.
Learn more at www.destress-nutrition.com

Studies with both cattle and swine show substantial benefits in live weight retention, carcass weight retention, improved grade index and reduced animal aggression using DeStress. Also, reduction in dark cutters and other stress-related product deficiencies.
More information on Country Junction Feeds and its comprehensive offering of products and services is available at www.countryjunctionfeeds.com. More information on DeStress Nutritional Technology is available at www.destress-nutrition.com.
Posted on March 18, 2019 by admin