Nutritional therapy a rising option for horses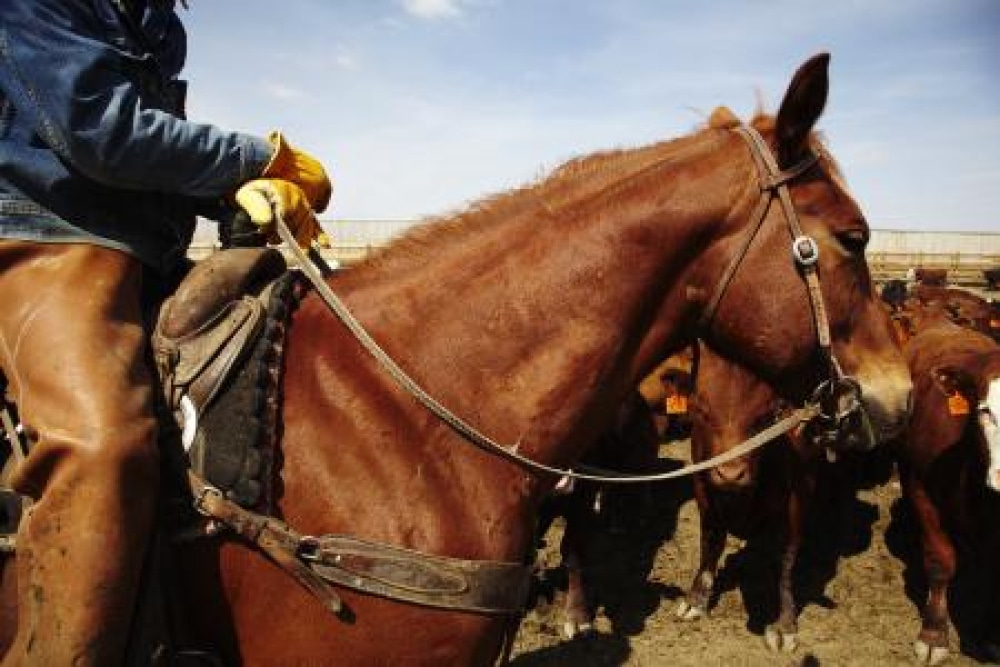 Performance and working horses alike are increasingly benefitting from advances in nutritional therapy, with support from pioneering feed additive options such as DeStress-Equine.
"DeStress helps ensure horses have optimal support and are protected from negative impacts of stress," says Dr. Al Schaefer, a leading researcher in nutritional therapy and livestock transport. "This is particularly important during months when activity increases and at all times when animals are transported."
Nutrition components custom tailored in the bio-based DeStress-Equine formulation include energy sources, electrolytes and amino acids. Formulations are designed to support, maintain and replenish critical nutritional needs in the face of stress, while also triggering additional positive and "calming" physiological responses.
"With the performance horses, one of the areas where we're seeing a real strong benefit is in allowing the animals to maintain top conditioning during transport in between events," says Schaefer. "We're seeing a substantial difference between the treated and non-treated animals."
This includes benefits such as reduced muscle loss and shrinkage due to anxiety, he says.
In addition, the treated animals have a full degree or more lower body temperature in transport. "This translates to energy expenditure and represents a major difference especially over the course of a full season."
DeStress is backed by a substantial and growing body of data and peer-reviewed science, including key foundational studies led by Schaefer, based in Lacombe, Alta., Canada. Schaefer was among the first wave of researchers internationally to explore stress impacts in livestock as well as stress mitigating nutritional approaches.
DeStress Nutritional Technology has increased production dramatically over the past year and is planning further increases during 2017, for each of its species specific product lines, including DeStress-Equine.
Posted on May 23, 2017 by Brad Brinkworth