Planning ahead for horse performance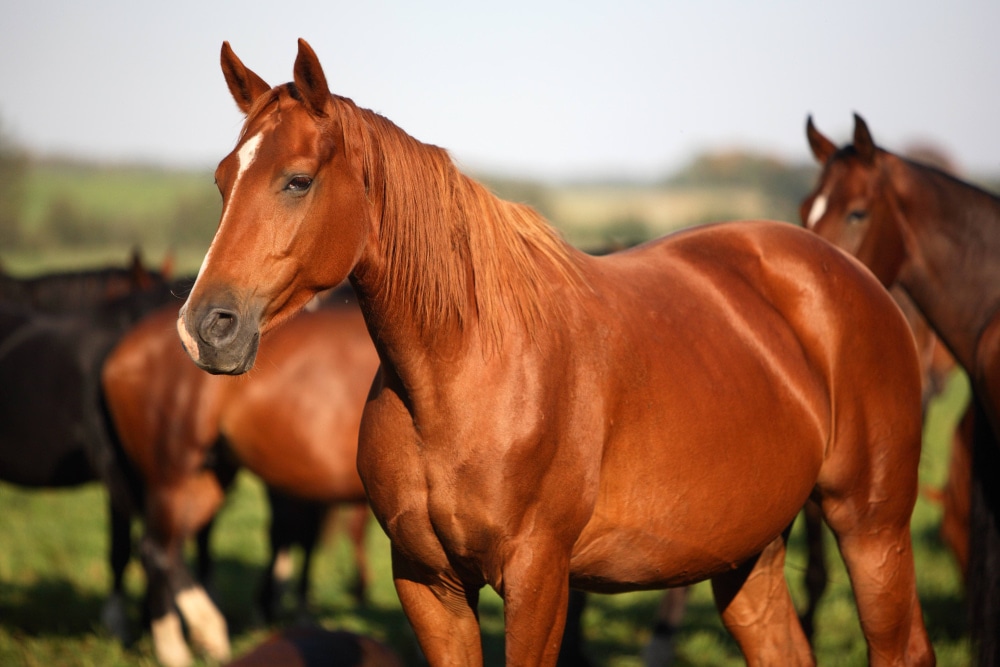 As plans take shape for the year ahead for equine sports and western events, there are a number of fresh options to consider to get the best health and performance from horses.
Nutritional innovations are leading the way.
A top example is DeStress Nutritional Technology — a natural bio-based feed additive specifically tailored to support horse welfare based on a wealth of nutritional therapy science.
It's a dietary supplement that does for horses what elite natural health supplements do for human athletes. It supports optimal health and performance recovery. It is also specifically tailored to protect against the negative impacts of stress.
This feed technology was developed by a pioneering company in the use of nutritional therapy for horses and livestock — DeStress Nutritional Technology, based in Alberta, Canada.
"A growing number of horses involved in sport and western events are benefitting from this approach," says Chance Butterfield, a professional steer wrestler from Ponoka and a sales representative for DeStress Nutritional Technology. "It's good for the animals. It protects against stress. It helps keep the animals at their best to deliver the best performance. The benefits are just as valuable for working horses. Really any type of horse can benefit from DeStress."
The science foundation underlying DeStress technology comes from many years of research on stress impacts in livestock and horses led by veteran agriculture research scientist Dr. Al Schaefer, based in Lacombe, Alta. Canada.
Based on strong response from an initial market introduction phase, and rising demand for animal welfare innovations, DeStress Nutritional Technology increased its manufacturing and distribution capacity. This now allows much wider availability of the DeStress-Equine formulation in Canada, the U.S. and more broadly internationally.
"What DeStress and nutritional therapy are about is the application of nutrition science to promote health, welfare and peak performance with the animals," says Schaefer. "DeStress-Equine is an extensively researched tool that gives horse owners and everyone involved with horse care a new option to make sure the animals have the best support possible, to optimize their overall well being and protect against the negative impacts of stress."
Nutrition components custom tailored in the bio-based DeStress formulations include energy sources, electrolytes and amino acids. Formulations are designed to support, maintain and replenish critical nutritional needs in the face of stress, while also triggering additional positive and "calming" physiological responses.
"With the performance horses, one of the areas where we're seeing a real strong benefit is in allowing the animals to maintain top conditioning during transport in between events," says Schaefer. "We're seeing a substantial difference between the treated and non-treated animals. For one example, the treated animals have a full degree or more lower body temperature in transport, which translates to energy expenditure and represents a major difference especially over the course of a full season."
More trial data and commercial results are emerging regularly with expanded use and advancement of the product, says Schaefer. More information is available at on the DeStress website. Follow DeStress Equine on Twitter (@destress_equine) for latest updates.
Posted on February 23, 2017 by Brad Brinkworth